Regular price
Rs. 400.00
Sale price
Rs. 360.00
Unit price
per
Sale
Sold out
Superior Immunity by Clinically Proven Giloy / Guduchi Based Prebiotic for Healthy Gut
What is Somavit BD?
SOMAVIT® BD constitutes a perfect combination of clinically proven herbs with natural prebiotic and immunomodulating action. With key ingredient 'Arabinogalactan', derived from the stem of Guduchi (Tinospora cordifolia), it nourishes and repopulate good gut bacteria particularly lactobacillus and bifidobacteria,  these bacteria ferment short-chain fatty acids (SCFAs),  that enhance the gut barrier integrity, promote immune-balancing T regulatory (Treg) cell formation, and modulate the production of proinflammatory mediators, which helps to balance immunity and  build up resistance against disease and allergic manifestations.
SOMAVIT® BD in synergic combination of herbs like Emblica officinalis (Amlalaki), Withania somnifera (Ashwagandha) and Tribulus terrestris (Gokshur) it promotes longevity, delay ageing, nourishes and energizes body to improve overall quality of life.
Why Somavit BD?
1. Proven (In-Vitro Study) to boost host immunity through modulation of overall composition of gut microbiota
2. Restores healthy gut ecosystem by nourishing beneficial Bifidobacteria & lactobacilli
3. Boost humoral and cellular immunity
4. Increases antioxidant defences and optimize functioning of vital organ
5. Rejuvenates, energizes and vitalizes body to increase strength and stamina
6. Increases body's resilience and promote faster recovery from illness
Who should consider Somavit BD? 
SOMAVIT® BD is a perfect ayurvedic and natural medicine for people with
1. Healthy individual- prophylactic treatment to various viral and bacterial infections including COVID-19.
2. Immunocompromised individual
3. Unwell or diseased patient
4. Individuals with comorbid conditions like diabetes, hypertension, COPD and chronic kidney disease.
5. Adjuvant to antiviral and antibiotics
6. Gastrointestinal disorder
7. Autoimmune disease
Directions To Use

1 soft capsule twice a day after food or as directed by the physician.
Disclaimer

The result may vary from person to person depending on the individual body condition, severity of the ailment and pattern of application/intake, etc.
Full Ingredients List

Each softgel capsule contains extracts in mg of: Guduchi satva (Tinospora cordifolia satva) (Stem) 305.00, Amlaki (Emblica officinalis) (Fruit) 37.50, Ashwagandha (Withania somnifera) (Root)12.50, Gokshura (Tribulus terrestris) (Fruit) 12.50, Pippali (Piper longum) (Fruit) 4.16. Excipients: Gelatin, Bees wax, Soya Lecithin, Lactose monohydrate. Arachis oil. Colour: Ponceau 4R, Tartrazine Yellow, Brilliant Blue & Titanium Dioxide. Preservatives: Methyl & Propylparabens.
View full details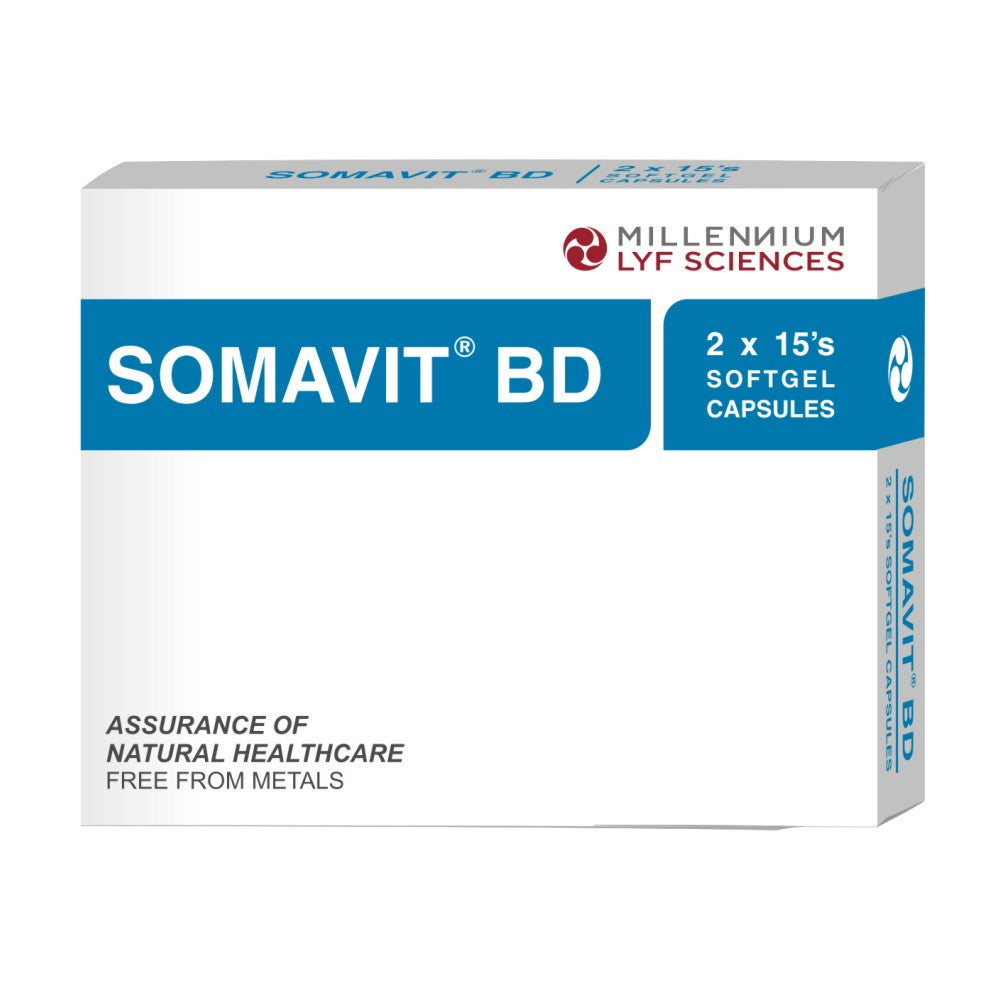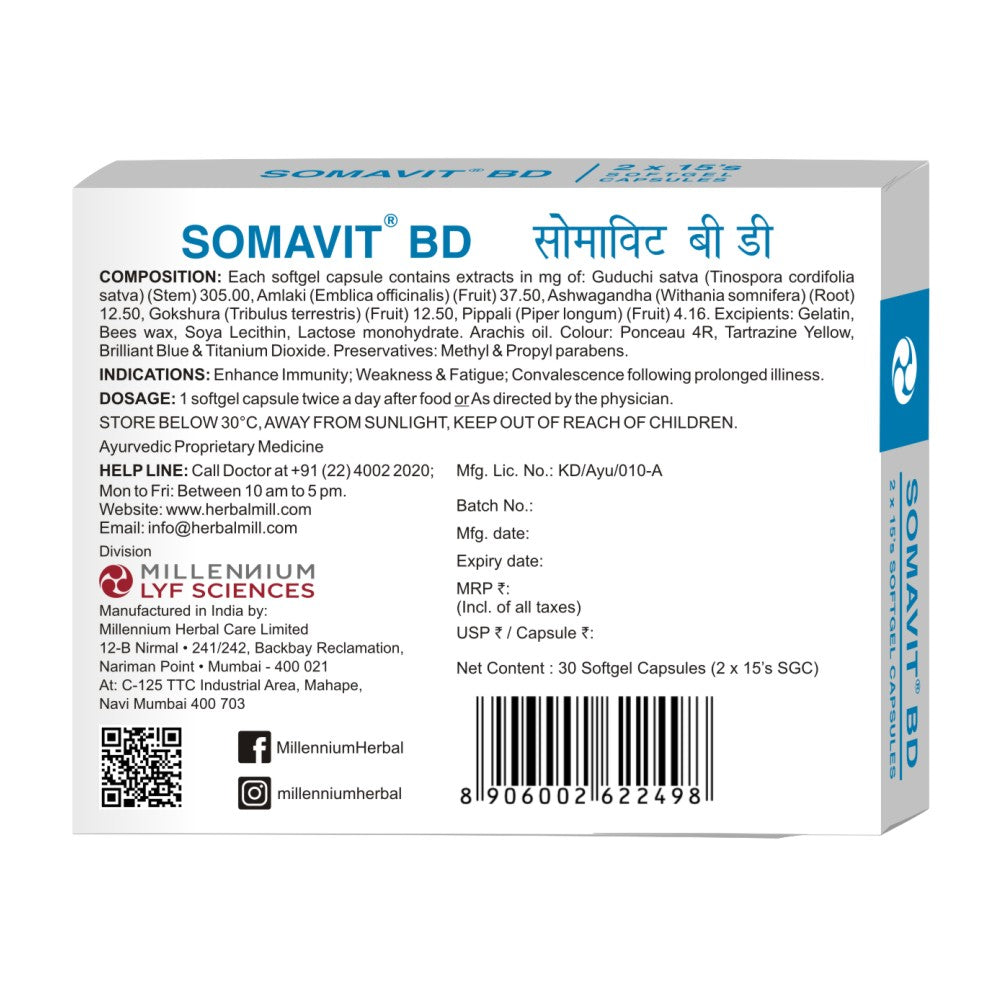 Key Ingredients

Guduchi (Tinospora cordifolia): Prebiotic & Immunomodulator
Ashwagandha (Withania somnifera): Immune booster & Adaptogenic
Gokshura (Tribulus terrestris): Anti-oxidant
Amla (Emblica officinalis): Immune booster & Anti-oxidant
Pippali (Piper longum): Bioavailability enhancer