Regular price
Rs. 570.00
Sale price
Rs. 513.00
Unit price
per
Sale
Sold out
Clinically Proven Remedy for Menstrual Disorders & Painful Periods
What is Gynova Liquid?
Dysfunctional uterine bleeding (DUB) is an unusual bleeding from the vagina. The most common reason for DUB is hormonal imbalance. Dysmenorrhoea is a painful menstruation that is usually accompanied with abdominal cramps. Heavy vaginal bleeding during menstruation is termed as 'menorrhagia'.
The most common causes for menstrual disorders are hormonal imbalance, certain disease conditions like Anemia, stress and immaturity of H-P-O axis (hypothalamus-pituitary-ovarian axis). Menstrual disorders are one of the major causes of infertility in women.
Gynova Tablets and Liquid is a proven Phytoestrogen that is obtained from the plants. It regulates the menstrual cycles and aids in ovulation.
It contains effective herbs that regulate the hormonal balance, corrects H.P.O axis and reduces anxiety and stress. It is used in I.U.I cases to normalize and increases the endometrial thickness, vascularity and glycogen content before implantation. It also acts as a mood enhancer during menstruation and allays anxiety and stress.
It is proven to be safe for long-term use.
Why Gynova Liquid?
1. Proven phytoestrogen and menstrual modulator
2. Arrests excessive uterine bleeding due to its hemostyptic action
3. Resets and balances H-P-O axis and enhances folliculogenesis
4. Relieves spasm and pain associated with menstruation by blocking prostaglandins
5. Regulates ovulatory function and maintains cyclicity by regulating hormones
6. Allays stress, anxiety and prevents mood swings associated with menstruation as a natural mood enhancer and adaptogen
7. 'Truly Safe' for long-term use

Who should consider Gynova Liquid?
Gynova tablets and liquid are used in the treatment of DUB, dysmenorrhoea, and menorrhagia. The other conditions that can be treated with Gynova are:
1. Metrorrhagia – Intermenstrual bleeding
2. Oligomenorrhoea – Irregular menstrual period with scanty bleeding
3. Perimenopausal symptoms – The symptoms such as hot flashes, irregular bleeding, fatigue and night sweating are the symptoms that occur before menopause
4. Intrauterine insemination (I.U.I) – It is an invitro procedure wherein the active and fast moving quality sperm is inserted in the uterus through vagina with the help of special catheter
5. Gynova is also indicated in the cases of unexplained infertility wherein all the tests and assessments are normal
Directions To Use

Syrup: 10-15ml syrup should be taken after meals for three months or can be taken as directed by the physician.
Disclaimer

The result may vary from person to person depending on the individual body condition, severity of the ailment and pattern of application/intake, etc.
Full Ingredients List

Each 5 ml contains :
Ashoka (Saraca indica) 500.00 mg Dashmool (Roots of 10 herbs) 200.00 mg Lodhra (Symplocos racemosa) 200.00 mg Shatavari (Asparagus racemosus) 200.00 mg Yashtimadhu (Glycyrrhiza glabra) 100.00 mg Triphala (Terminalia chebula, Terminalia belerica, Emblica officinalis) 100.00 mg Anantmool (Hemidesmus indicus) 100.00 mg Daruharidra (Berberis aristata) 50.00 mg Guduchi (Tinospora cordifolia) 50.00 mg Kumari (Aloe vera) 50.00 mg Manjistha (Rubia cordifolia) 50.00 mg Methi (Trigonella Foenum-graecum) 50.00 mg Nagarmotha (Cyperus rotundus) 50.00 mg Olatkambal (Abroma augusta) 50.00 mgDhatkipushpa (Woodfordia fruticosa) 50.00 mg Pippali (Piper longum) 50.00 mg

View full details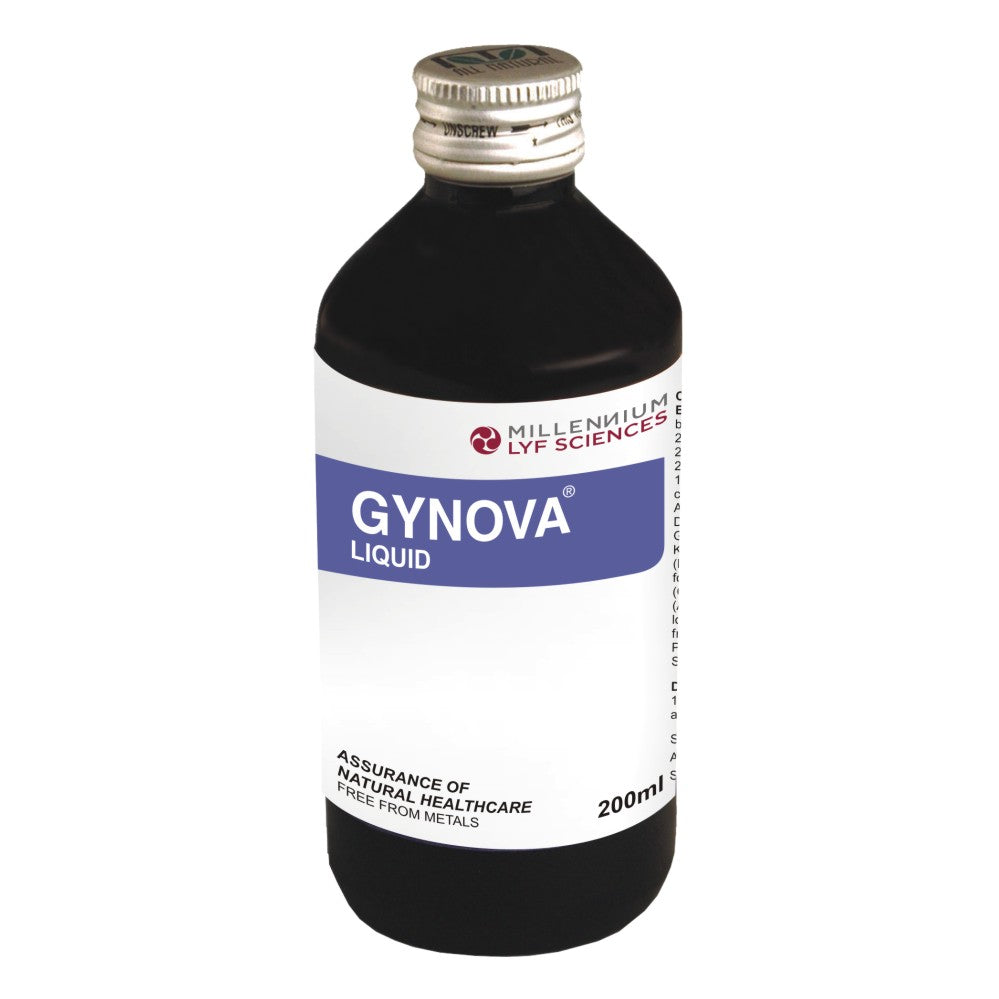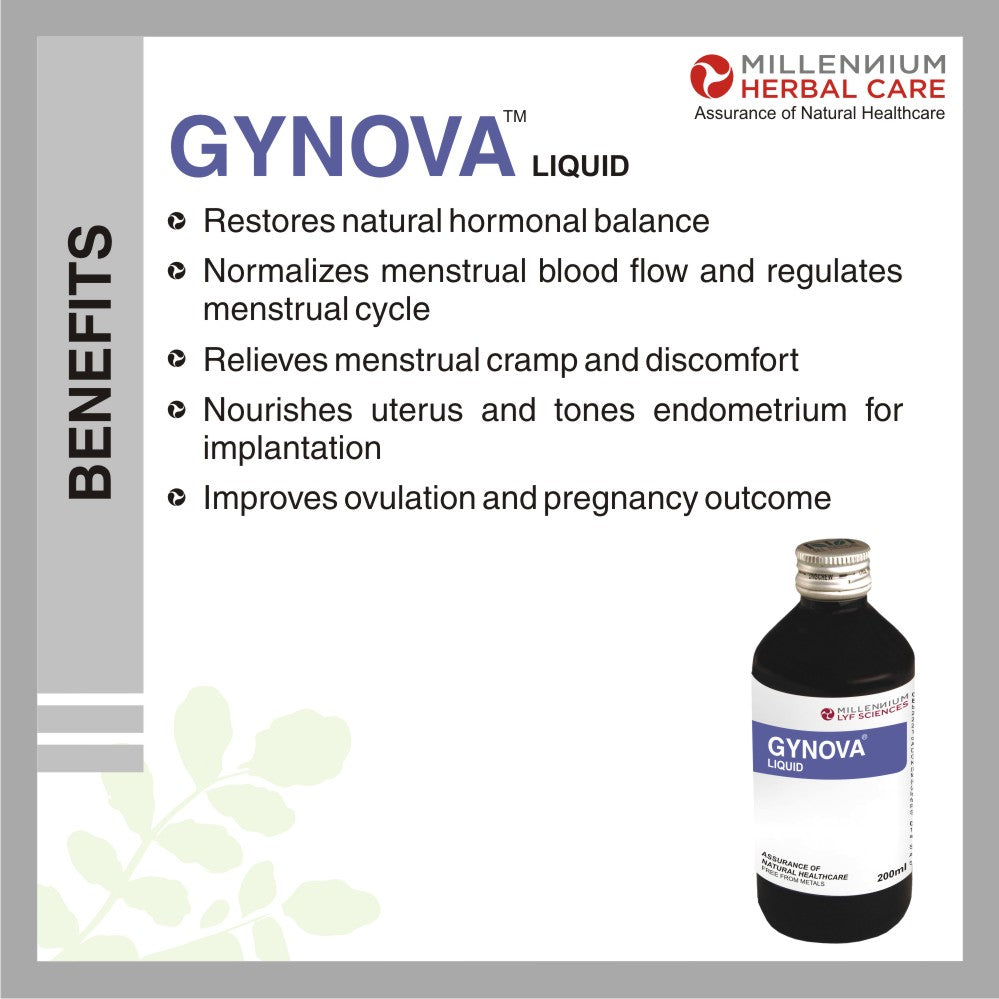 Key Ingredients

Ashoka, Lodhra, Kumari are the herbs that contain estrogen. These herbs are the hormonal regulators
Manjistha, Nagarmotha, Ulatkambal, Lodhra helps prevent excess bleeding (haemostyptic) during menstruation
Anantamool, Dashmool, Manjistha are the potent herbs that reduce swelling
Tagar, Ulatkambal relaxes uterine and relieves spasms
Shatavari, Tagar helps reduce anxiety and stress