Regular price
Rs. 495.00
Sale price
Rs. 446.00
Unit price
per
Sale
Sold out
Herbal Tonic & Antioxidants for Energy, Immunity & Nutrient Absorption 
What is Somavit Liquid?
Fatigue is intensive tiredness that results from mental and physical stress. Fatigue is associated with a decrease in energy. Decreased blood supply to the body tissues is one of the major causes of fatigue. Fatigue is also due to side effects of many drugs. A reduction in the red blood cell count (RBCs) may be due to poor intake of nutritious food and also insufficient production of RBCs in the bone marrow due to disease, leading to anaemia and fatigue.
The common symptoms of nutritional deficiency anemia are fatigue, lethargy, general weakness, hair loss, and chronic infection, recurrent infection due to virus or bacteria and breathlessness.
Somavit Liquid contains proven herbs that help increase the production and maturation of RBCs and also regulates the immune system. It improves the resistance against allergic reactions and also provides natural anti-oxidant that delays the aging process. The potent and proven herbs that have the anti-oxidant and energizing properties help fight physical and mental stress and fatigue.
Somavit Liquid improves metabolic activities and proper functioning of vital organs.
Why Somavit Liquid?
1. Helps build up humoral and cellular immunity
2. Activates hematopoietic growth factor
3. Helps scavenge free radicals and reduce oxidative stress
4. Excellent rejuvenative and adaptogenic
5. Improves cellular level digestion
6. Fights physical and mental fatigue due to its anti-stress property
7. Increases immunity against environmental toxins
8. Helps faster recovery after prolonged illness

Who should consider Somavit Liquid?
Somavit liquid is indicated for the treatment of Nutritional deficiency anemia, weakness and fatigue. It helps increase the production and maturation of the red blood cells for treating nutritional deficiency anemia.

Somavit Liquid helps in fast recovery from convalescence, by providing energy and strength to the patient after the prolonged illness such as typhoid fever, lower respiratory tract infection (LRTI), upper respiratory tract infection (URTI), malaria, tuberculosis, jaundice, surgery, and post-partum.
Directions To Use

Adults: 10ml two to three times daily for three months or as directed by the physician.
Children: 5-10ml two to three times daily for three months or as directed by the physician.

Disclaimer

The result may vary from person to person depending on the individual body condition, severity of the ailment and pattern of application/intake, etc.
Full Ingredients List

Each 10 ml contains :Amla (Emblica officinalis) 300.00 mg Ashwagandha (Withania somnifera) 300.00 mg Bala (Sida cordifolia) 200.00 mg Bhuiamla (Phyllanthus niruri) 100.00 mg Draksha (Vitis vinifera) 100.00 mg Gokshura (Tribulus terrestris) 100.00 mg Guduchi (Tinospora cordifolia) 100.00 mg Shatavari (Asparagus racemosus) 100.00 mg Vidarikand (Pueraria tuberosa) 100.00 mg Chitrakmool (Plumbago zeylanica) 50.00 mg Saunf (Foeniculum vulgare) 50.00 mg Vidang (Embelia ribes) 50.00 mg Dhataki pushpa (Woodfordia fruticosa) 50.00 mg Trikatu (Piper nigrum, Piper longum,
Zingiber officinale) 30.00 mg Jaiphal (Myristica fragrans) 10.00 mg Self generated alcohol not more than 10% v/v

View full details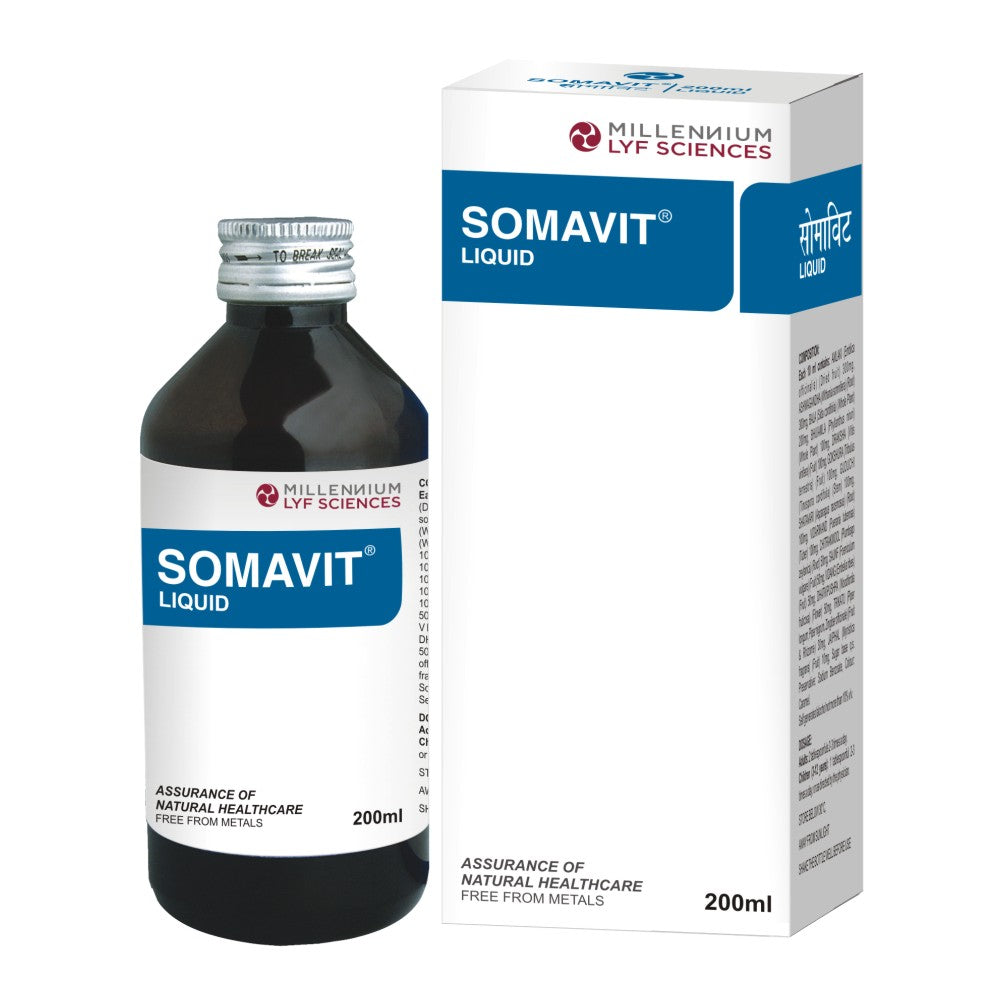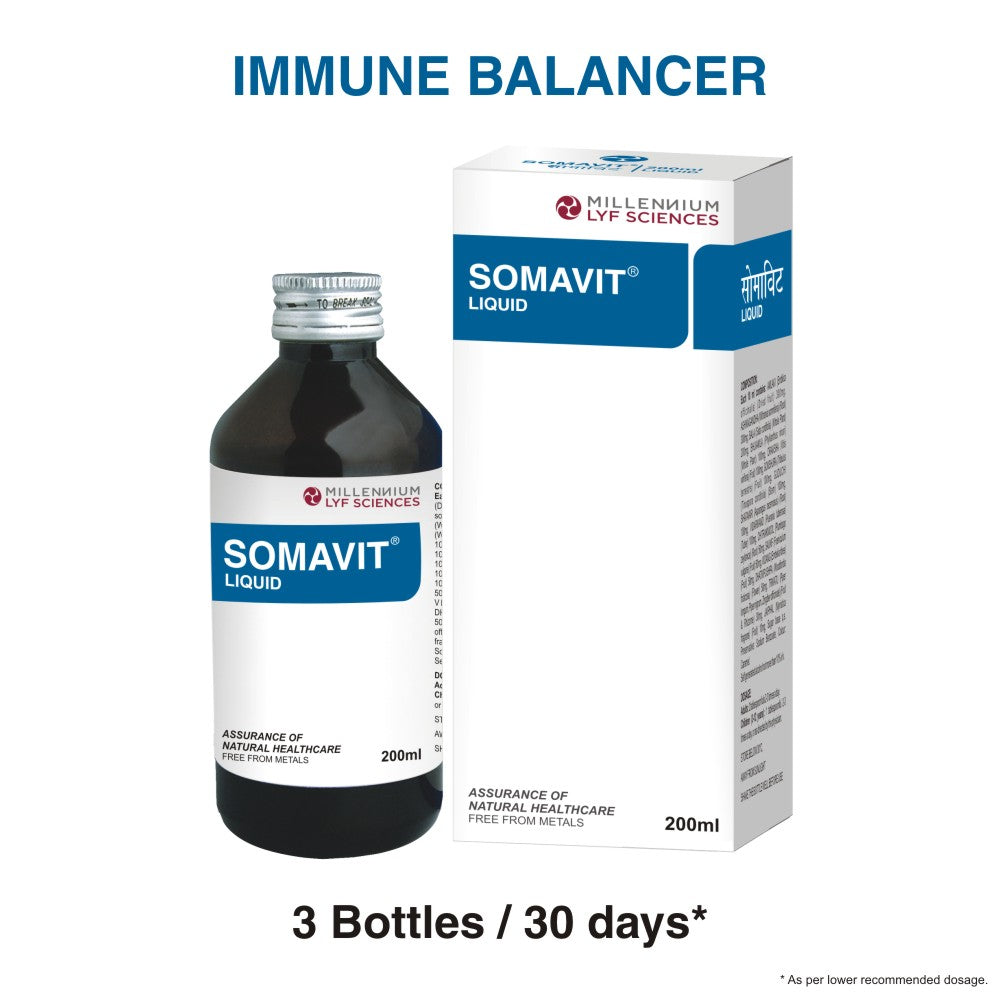 Key Ingredients

Bala, Ashwagandha, Vidang, Guduchi and Gokshura herbs regulate the immune system and also provide antioxidant properties
Draksha, Amalaki, Ashwagandha are the potent herbs that provide nourishment and energy to the brain and body to fight fatigue
Bala, Shatavari, Guduchi and Draksha have antiemetic properties and increase haemoglobin to treat nutritional deficiency anemia