Regular price
Rs. 640.00
Sale price
Rs. 576.00
Unit price
per
Sale
Sold out
Nourishing & Revitalizing | 100 % Natural Intensive Hair fall Control Oil, Reduces Breakage & Early Greying 
What is Pro HairVit Oil?
PRO HairVit Nourishing & Revitalizing hair oil is an intensive formula that nourishes and revitalizes hair to restore its strength and vitality. It is specially formulated to fight hair loss due to poor nutrition, hormonal imbalance, stress, pollution and ageing. With visible reduction in hair fall within 2 weeks of application.

PRO HairVit Nourishing & Revitalizing hair oil is enriched with 100% natural cold compress oil of 18 ayurvedic herbs that are scientifically proven to stimulate new hair regrowth and prevent hair fall.
It contains key ingredients like Amla and Bhringraj that nourishes the scalp and hair follicles, while Jasund and Kapurkachri enhances micro circulation to the scalp and stimulates new hair growth. Brahmi and Jatamansi strengthen hair roots and reduce hair fall, while Almond and Methi promote longer, stronger and thicker hair strands. Til oil and Nagarmotha restores natural hair colour by enhancing melanin production.
PRO HairVit Nourishing & Revitalizing hair oil is non-sticky and lightweight, it doesn't weigh down hair on application and can be used daily and even during working hours. It is free from mineral oil and doesn't alter the protective integrity of hair and scalp. On application it gives a pleasant cooling and relaxation feel and has natural fragrance.
Why Pro HaitVit Oil?
1. Unique combination of cold compressed oil of 18 ayurvedic herbs (Amla, Brahmi, Jaswanda) 
2. Nourishes hair follicles, enhances scalp micro circulation and promotes new hair growth
3. Revitalizes damaged hair and reduces breakage and hair fall in 2 weeks of application
4. Promotes longer, stronger and thicker strands and restores natural hair colour
5. 100% Natural, Non sticky- Lightweight formula with pleasant cooling and fragrance
6. No mineral oil, No parabens, Non-greasy, Easy to wash off

Who should consider Pro HairVit Oil?
1. Hair Loss 
2. Dry & Damaged Hair 
3. Post Treatment 
4. Pollution Defense 
Directions To Use

Take sufficient quantity of the oil, apply it to your hair and scalp and massage gently for 3 to 5 minutes. Leave it on for 30 minutes or overnight and wash thoroughly. For best results use daily for six months in combination with PRO HairVit Nourishing & Revitalizing hair shampoo and conditioner.
Disclaimer

The result may vary from person to person depending on the individual body condition, severity of the ailment and pattern of application/intake, etc.
Full Ingredients List

Each 100ml prepared from %w/v of: Brahmi oil (Bacopa monnieri) (Herb) 0.50, Bhringraj oil (Eclipta alba) (Herb) 0.50. Mehndi oil (Lawsonia alba) (Leaf) 0.50, Amlaki oil (Emblica officinalis) (Fruit) 0.30, Kumari oil (Aloe vera) (Leaf)0.30, Neem leaf oil (Azadirachta indica) (Leaf) 0.30, Jasund phool oil (Hibiscus rosa-sinensis) (Flower) 0.25, Dudhi oil (Lagenaria vulgaris)(Fruit) 0.25, Kapurkachri oil (Hedychium spicatum) (Rhizome) 0.20, Methi oil (Trigonella)foenum-graecum) (Seed) 0.20, Nagarmotha oil (Cyperus rotundus) (Tuber) 0.20, Karanj oil (Pongamia glabra) (Seed) 0.20, Jatamansi oil (Nardostachys jatamansi) (Root) 0.15 Shikakai oil (Acacia concinna) (Pod) 0.15, Patchouli oil (Pogostemom patchouli) (leaf) 0.05, Almond oil (Prunus dulcis) (seed) 3.00 vacha (Acorus calamus) oil (Rhizome) 0.10, Til Oil (Sesamum indicum) (Seed) %v/v 91.61, Fragrance. q.s.
View full details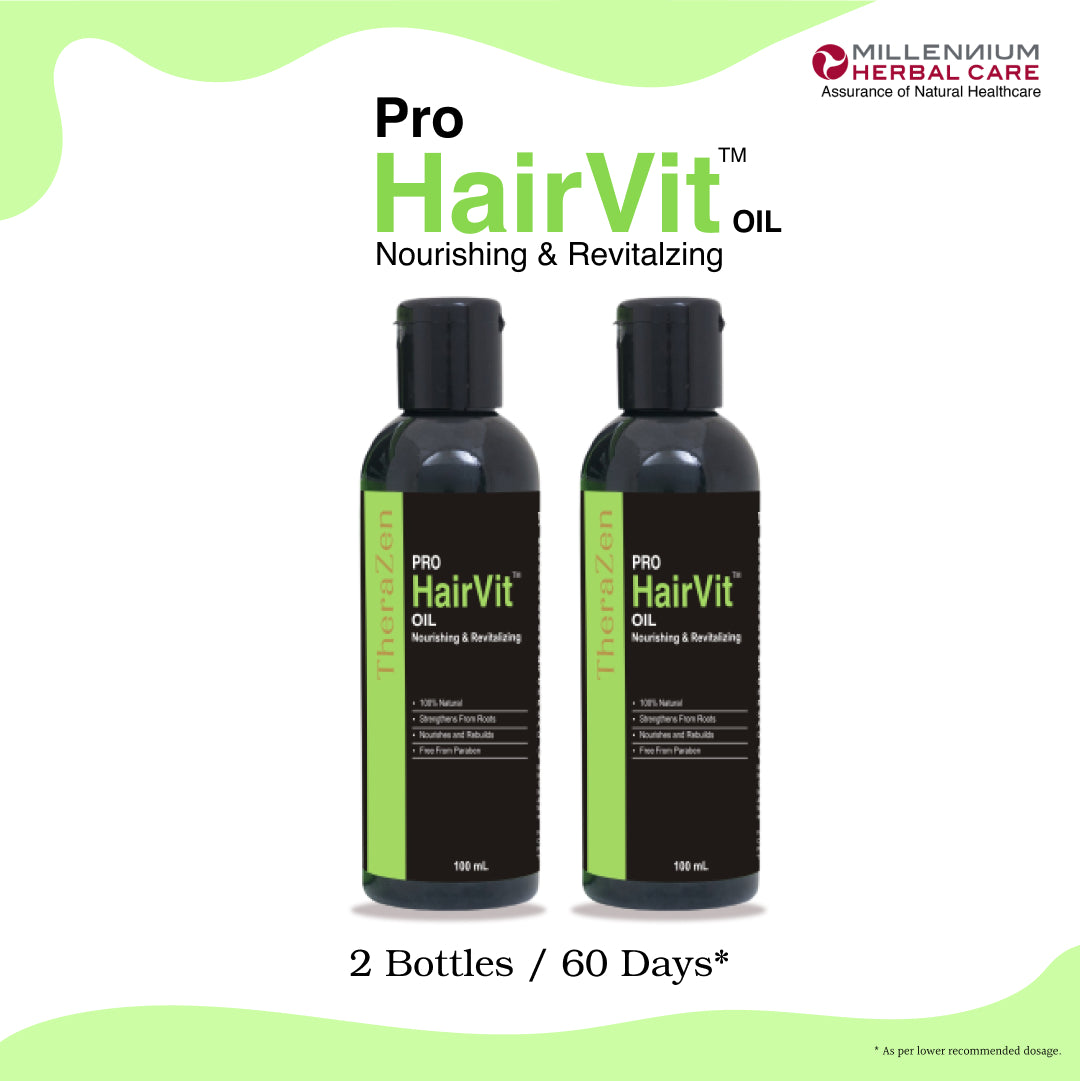 Key Ingredients

Almond Oil(Prunus dulcis): Nourishes strands and improves hair growth.
Brahmi(Bacopa monnieri): Keeps hair lustrous and glossy.
Hibiscus: Stops hair fall and makes it healthy and lustrous.
Karanj(Millettia pinnata): Prevents dandruff and stimulates hair growth.
Methi: Increases hair density and helps control hair fall.
Kapoor-Kachri(Hedychium spicatum): Prevents hair fall and helps make hair manageable.
Bhringraj(Eclipta prostrata): Revitalises hair follicles and improves scalp health, thereby slowing down premature greying.